Intuitive Password integrates writing, sharing and chatting in one single secure place. Instead of jumping between apps, keep focus in one place and your best work will follow.
GET ADVANCED
Ultimate features & protection
Intuitive Password adds the two-factor authentication to the Advanced and Pro edition which protects your account against unauthorized access.
Send secure messages
Communicate, collaborate, and share in real-time with anyone in the world without ever leaving Intuitive Password.
Unlimited email alerts
You can add a security email address to your account, so we'll send you an email when someone changed your credentials, or an unauthorized login attempt has occurred.
Unlimited storage
Let us manage everything for you - from passwords to notes to conversations, together in Intuitive Password.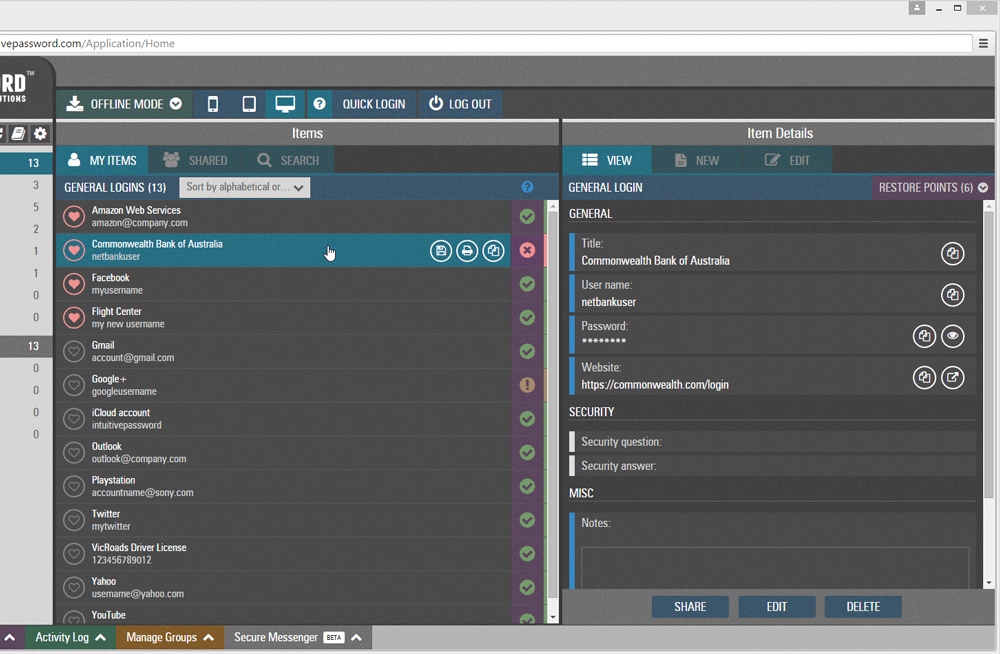 Restore data in time
You can go back to the earliest version of your notes to get insight into how your thinking over time.